---
IF YOU WANT TO GET A LOT OF MONEY IN THE HOUSE DO THIS!
 IF YOU WANT TO GET A LOT OF MONEY IN THE HOUSE DO THIS!
According to Feng Shui if you have this plant in your house your home will be filled with positive energy. This famous plant has the power which will bring you and your family great wealth. A lot of people in the world are Feng Shui practitioners and they are confirming that this plant in a magnet for money and will make your life much more easier and wealthy.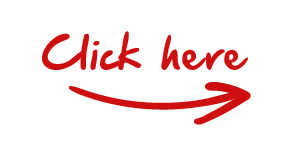 Do you want to know which plant this is?
It is Crassula. This plant does not require much attention so you don't have to be afraid that you won't have the time to take care of it. At first you won't need a big pot for the plant but if you put the plant in a big pot the plant will have a place where to grow and spread it's energy. According to Feng Shui you need to place this plant on the right side of the entrance in the most northern part of the house.
Despite the fact that Crassula is being linked to prosperity and fortune, there is also a belief that this plant contains ethereal oils that have positive effects on both mental and physical energy.
We recommend you to try this and to take care of this plant cause it's sure that the plant will take care of your fortune and well being.
rassula ovata or Jade plant is a succelent native of South Africa.They are also know as money tree,friendship tree or lucky plant.The leaves of this plant store water and develop tinges of red color on exposure to sunlight.They are excellent bonsai plant and can grow in shallow pots.Keeping this plant indoor is considered auspicious. They can be easily propagated from stem or leaves.
BECOME RICH OVERNIGHT BY THIS MANTRA
(Visited 2 times, 1 visits today)